Friday, November 04, 2016
What do mopping the kitchen and voting have in common?
Election Day is four days away. Make your plan to vote, then forward this email to three friends so they can, too!




Friend --

My friend Joe Biden is a planner -- he's always thinking ten steps ahead about everything. And that is especially important when it comes to voting: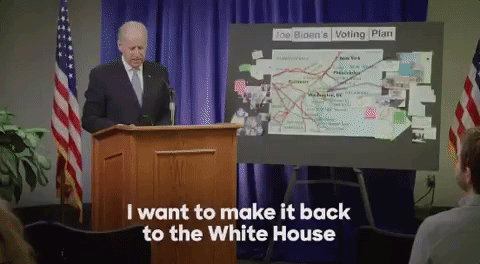 It's just like mopping the kitchen: you don't want to find yourself trapped in a corner waiting for the wet floor to dry around you because you didn't make a plan.

So make your plan to vote today -- and then share this link to help your fellow Democrats out, too:

http://my.democrats.org/Make-a-Plan

Trust me, if you find yourself on November 9th trapped under four years of President Trump because you, your family, friends, or neighbors didn't have a plan, you're going to regret it.

Thanks for thinking ahead and moving forward with us.

Donna

Donna Brazile
Chair
Democratic National Committee






















Paid for by the Democratic National Committee, 430 South Capitol Street SE, Washington DC 20003 and not authorized by any candidate or candidate's committee.
This email was sent to automatblog@gmail.com. If this isn't the best email address at which to reach you,
update your contact information
. Our email list is the best way we have of staying in regular contact with supporters like you across the country and letting you know about the work President Obama and other Democrats are doing. If you like staying in touch, but want to receive only the most important messages, click
here
. Click
here
to unsubscribe from our supporter list, but if you leave, it will be harder for you to stay involved in the organization that you've been such a critical part of. This organization is powered by you, and we'd love to hear your ideas. Send us any comments, criticisms, or feedback
here
, or just reply to this email! Thanks for supporting President Obama and other Democrats.